Each business is different, sometimes payments are issued and received long after the invoice was created while in other cases, payments take place at the time of creating the invoice.
For the latter, SAP Business One enables you to create A/R Invoice + Payment for any customer and not limited to the customer defined here: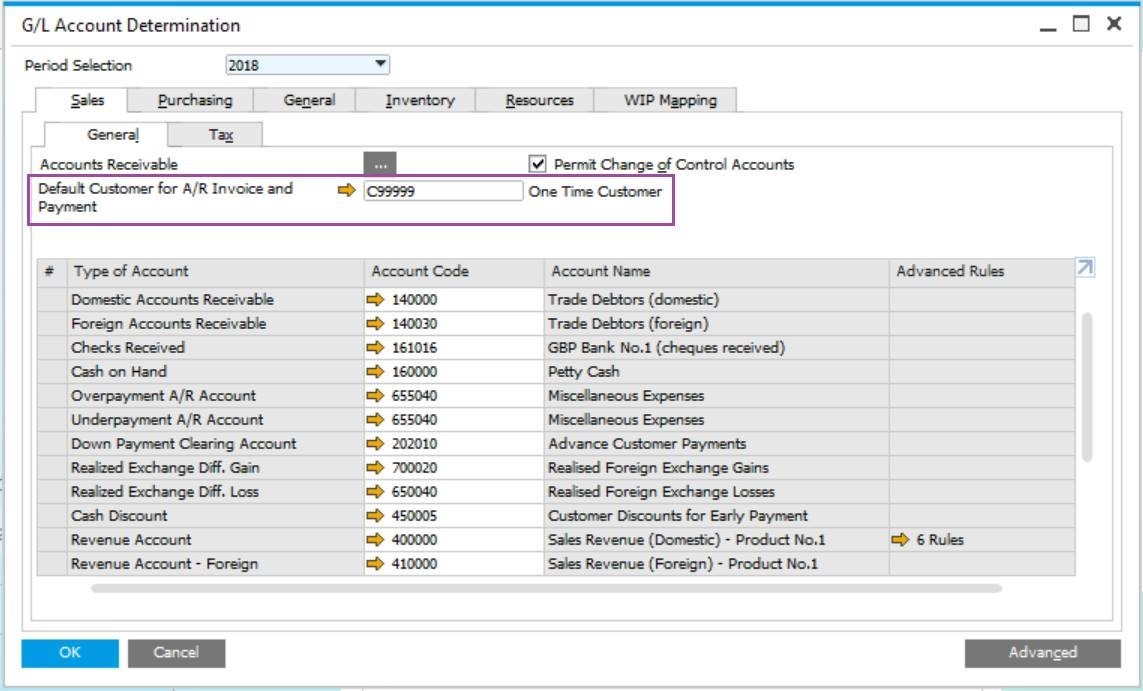 In addition, the Payment Means icon and context menu option are available when creating A/P and A/R Invoices as well as when creating reserve invoices: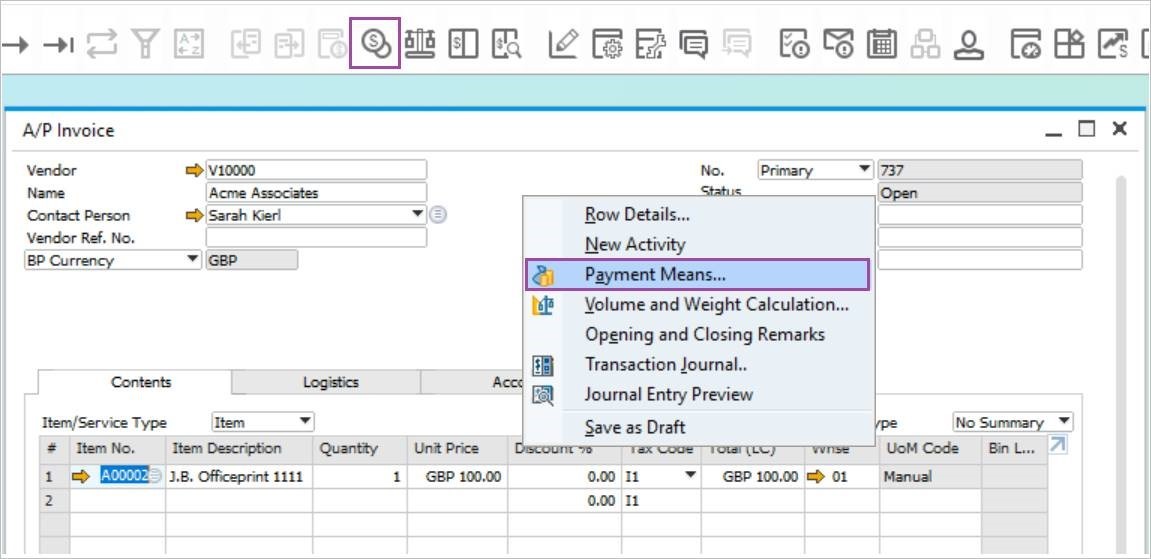 These options increase productivity and support business practice.
Available in SAP Business One 9.3, version for SAP HANA and SAP Business One 9.3. For more info, contact Mark Burt at mburt@d1tech.net or click here for more SAP Business One information!