Accessing the reports you need when you need them is critical. When you are at your desk it's easy, but we all know that work doesn't end when you leave the office. If you have SAP Business One, version for SAP HANA, you may generate and access Crystal reports and Excel-based reports via the Analytical Portal: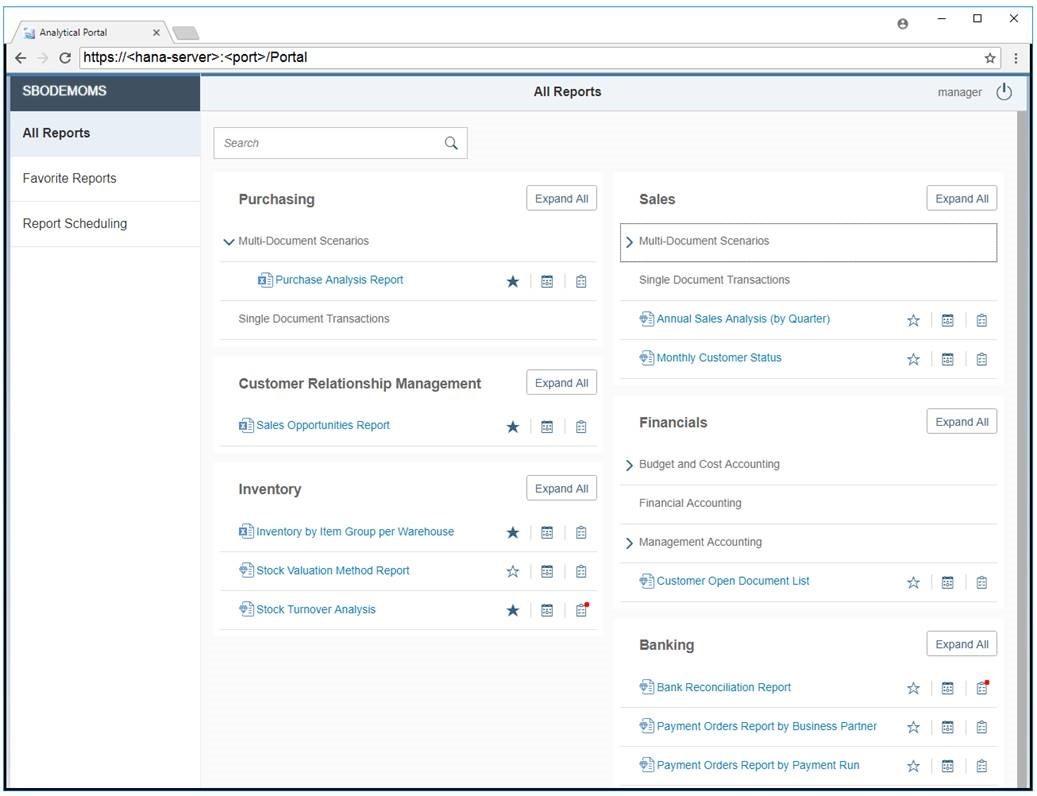 Excel reports can be downloaded or run in PDF, Excel, or HTML formats, and Crystal reports as PDFs. In addition, you can mark reports as favorites, schedule report execution, send report results by mail, and view reports history. You can access the Analytical Portal via a web browser, while SAP Business One client is not needed.
Available in SAP Business One 9.3, version for SAP HANA. For more information contact Mark Burt at mburt@d1tech.net or click here for more SAP Business One info!