Companies who chose to use the "Advanced G/L Account Determination" method are already familiar with the advantages of having determination rules defined especially for their business. These determination rules are based on a given variety of determination criteria. Different businesses require different sets of rules. In order to best support this need, SAP Business One enables you to expand the pre-defined list of determination criteria by supporting up to five user-defined fields: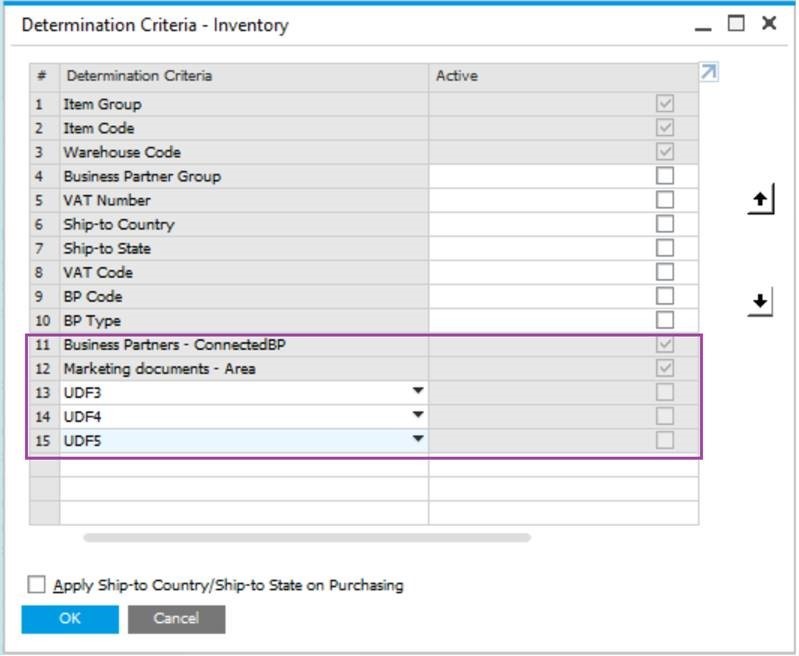 You can then use these fields when setting up the determination rules: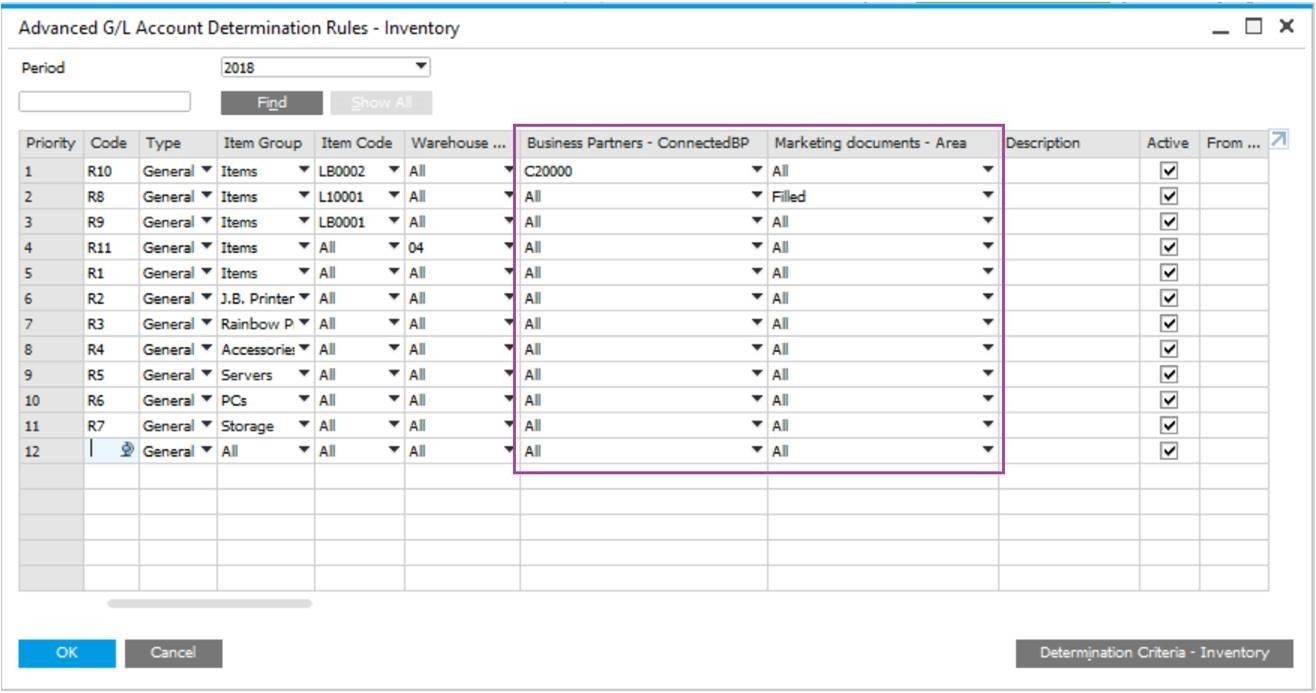 Available in SAP Business One 9.3, version for SAP HANA and SAP Business One 9.3. For more information contact Mark Burt at mburt@d1tech.net or click here for more SAP Business One info!